GET YOUR TICKETS NOW, to our biggest and most important fundraiser of the year, the Heroes and Horses Hoedown, July 23, 2022. Contact us now for sponsorship and silent auction donations. 2022 is going to be even bigger and better than ever!
Text Hoedown2022 to 91999 or click here for more information on tickets and ways to be involved in our mission to support at-risk horses and veterans, first responders, and their families. Allegiance Ranch is a 501(c)3 nonprofit organization.
More information on our current sponsors and activities for the 2022 Hoedown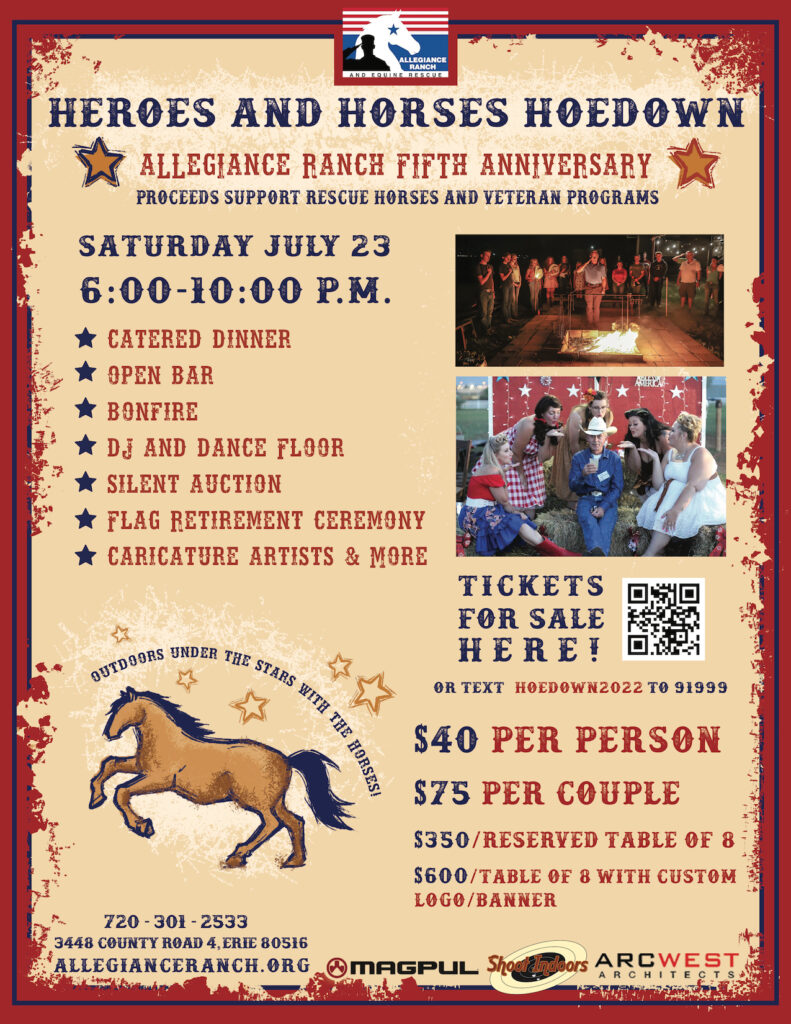 At Allegiance Ranch, we strive to provide a safe and welcoming place for veterans, active duty military, first responders, and their families, to find release from every day challenges. We rely on donor support to ensure ongoing care and training for our rescued horses and offer our programs at no charge to these heroes.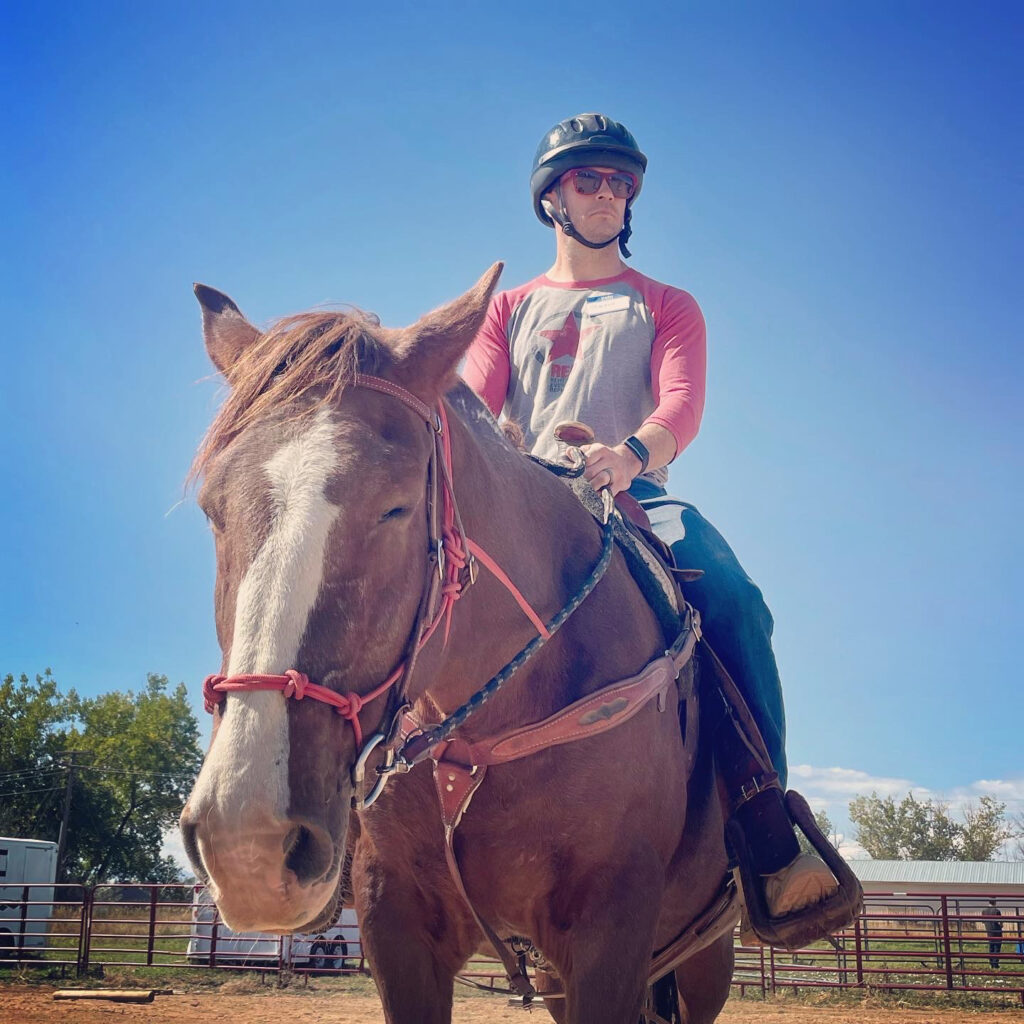 OUR MISSION is to help horses and heroes by offering a safe place for healing, developing a sense of purpose, and establishing meaningful connections between horses and humans.
---