Allegiance Veteran Community
Connecting with our Veteran community is a priority here at Allegiance Ranch. We offer many different avenues to accomplish these connections. We host monthly Veteran musters for veterans and first responders as well as free horsemanship clinics throughout the year. Attending a veteran muster is a great way to learn more about us!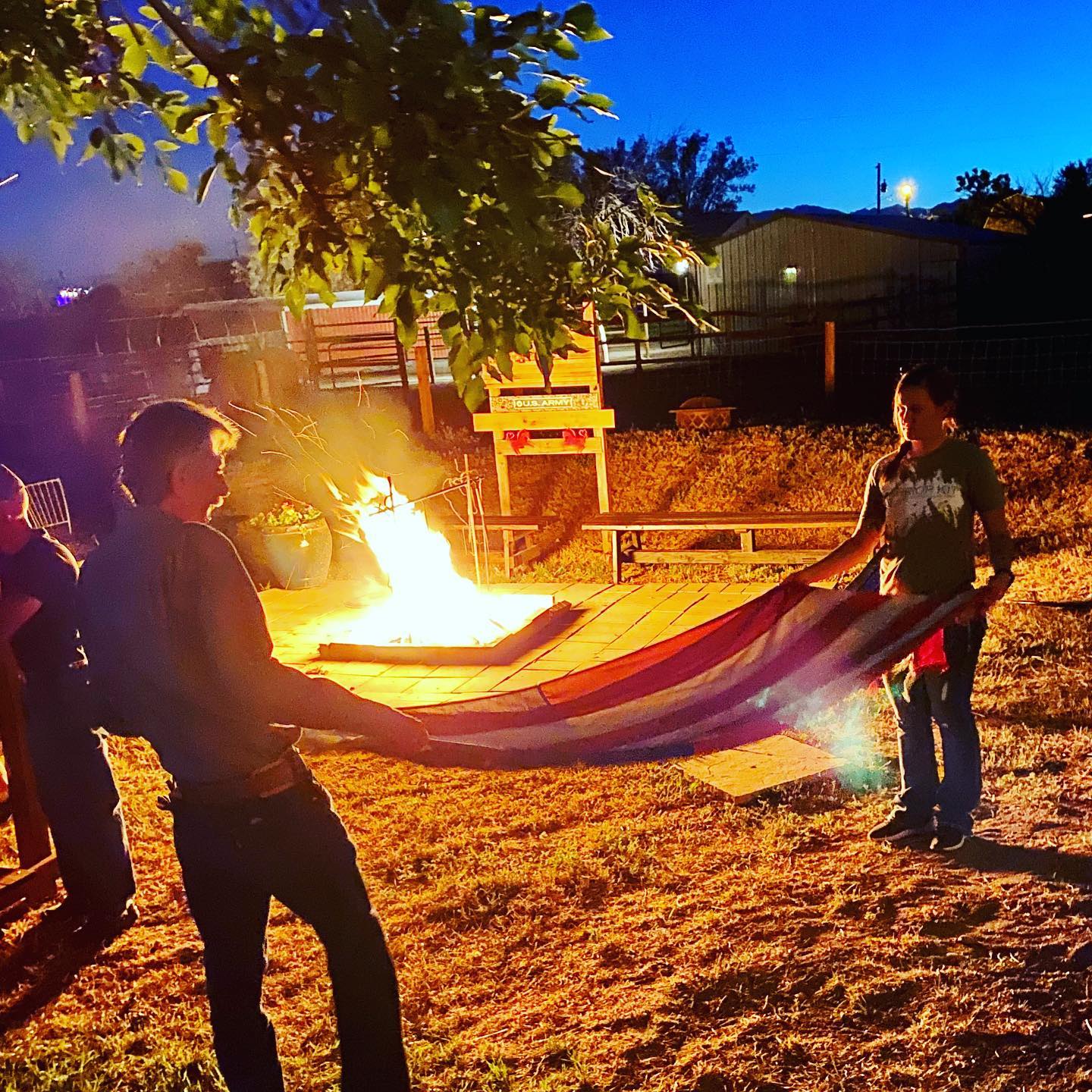 mus-ter | verb 1. assemble (troops), especially for inspection or in preparation for battle. 2. collect or assemble (a group of people).
We offer several programs offering the opportunity for veterans, first responders, active duty military, and their families, to spend time with horses, including unstructured time with horses, free horsemanship clinics, and free riding lessons. We offer these programs and lessons at no charge. Through a partnership with Operation Equine, veterans also have access to formal equine therapy and a Weekly Warrior Equine Group (WWEG).
UPCOMING EVENTS:
Weekly Warrior Equine Group (WWEG), every Thursday from 11:00 a.m. – 1:00 p.m. Hosted by Operation Equine, this weekly gathering offers veterans the opportunity to meet and spend time with our herd of rescue horses at Allegiance Ranch. Learn new skills and enjoy time with other veterans. Coffee and snacks provided. No registration required for this free, weekly event.
Hero Horsemanship Clinic, Sunday, September 18th, 11:00 a.m.-2:00 p.m. Are you active duty military? Veteran? First responder? Are you looking for a break from everyday challenges or an opportunity to unwind? Whatever your reason, we invite you to spend some time at Allegiance Ranch. This free horsemanship clinic offers the opportunity to spend time with horses, practicing basic horsemanship skills like grooming, leading, groundwork, and riding (optional). No experience necessary! Enjoy some time outdoors in a safe and welcoming environment. Register by visiting https://bit.ly/3xbs62v (Limited to 6 participants).
Haunted Hayrides at Allegiance Ranch, Saturday, October 22nd, 6:30 p.m. Haunted Hayrides is our annual, family-friendly fundraising event. Bring the whole family for a ride through the zombie pasture and see spooky scenes from bygone days. Enjoy photo opportunities, meet the mini-donkeys, get your face painted, eat delicious baked goods and enjoy warm cider. This is a a night not to be missed and all proceeds support the rescue horses and our free veteran programming.