Allegiance Ranch is overseen by a volunteer board of directors.
Dan Timmons Allegiance Ranch was founded by the Timmons family in March 2017. Dan is a Navy veteran whose career was in information technology with an emphasis on supporting scientific research communities. Dan is a fierce advocate for veterans. Dan works on the ranch caring for the horses, making improvements to the property, and brainstorming ways to have a positive impact on veterans and first responders. Dan also hosts the monthly Veteran Muster.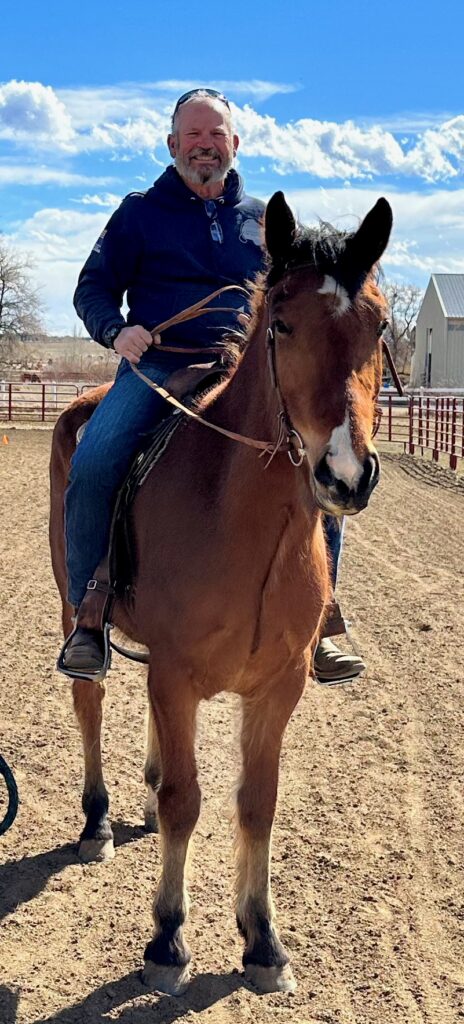 Gloria Timmons Gloria is a career human resources professional who worked at CU Boulder before retiring in 2014. She currently serves as the Executive Director for Allegiance Ranch while also working as an Executive Recruiter for CPS HR Consulting. The discovery that thousands of horses each year are sent to slaughter drove she and her family to take action. In addition to her passion for horses, Gloria loves her cats, spoiling the miniature donkeys, and tends to her flock of chickens.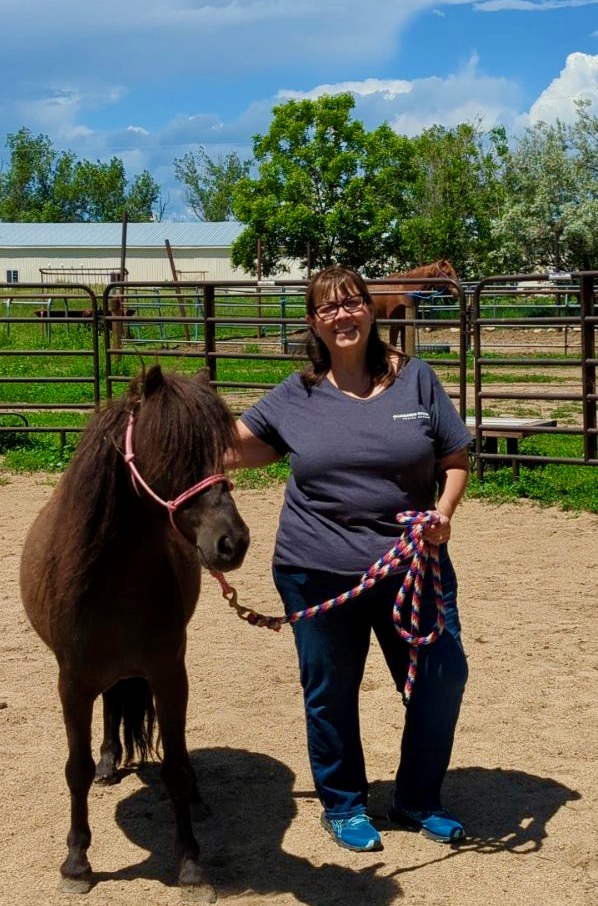 Todd Heirls Todd was born in Erie, Pennsylvania, living there until graduation from Kent State University in 1989. Having lived on the shores of Lake Erie and with a Grandmother who owned an Arabian and a Quarter Horse, Todd developed a love of horses. This part of life was put on hold while developing a career in Architecture and moving west with wife Tina and starting a family. Currently the Heirls family consists of wife Tina, daughter Ainsley, and Connor. Todd is a Partner Owner of Arcwest Architects. Having a daughter with a fierce love of horses re-kindled his love of horses as well as the outdoors. Discovering Allegiance Ranch has provided a unique opportunity to provide assistance with the ranch infrastructure, volunteer with the variety of animals, give back to the Veteran Community, and spend quality time with his daughter Ainsley who also volunteers. If Todd had his way, every horse would find its forever home.
Russ McNear Russ was raised in central New York on a dairy farm surrounded by large and small animals. He became familiar with the care of animals and the operation of a large farm. He left for college and participated in Army ROTC while earning a degree in engineering, eventually commissioning into the Active Duty Army as a combat engineer officer. Russ has served overseas in Germany, South Korea, and Romania. He's also been deployed for two combat tours to Iraq and one to Afghanistan. He is still currently serving for the Army and planning on moving into nonprofit work upon his retirement from the military. Russ and his wife Molly, along with their adopted dogs Teddy Roosevelt and Annie Oakley, fell in love with the mountains in Colorado after meeting Dan and Gloria. They have a passion for rescuing animals and supporting Veterans and hope to help expand animal rescue and Veteran support efforts in Colorado.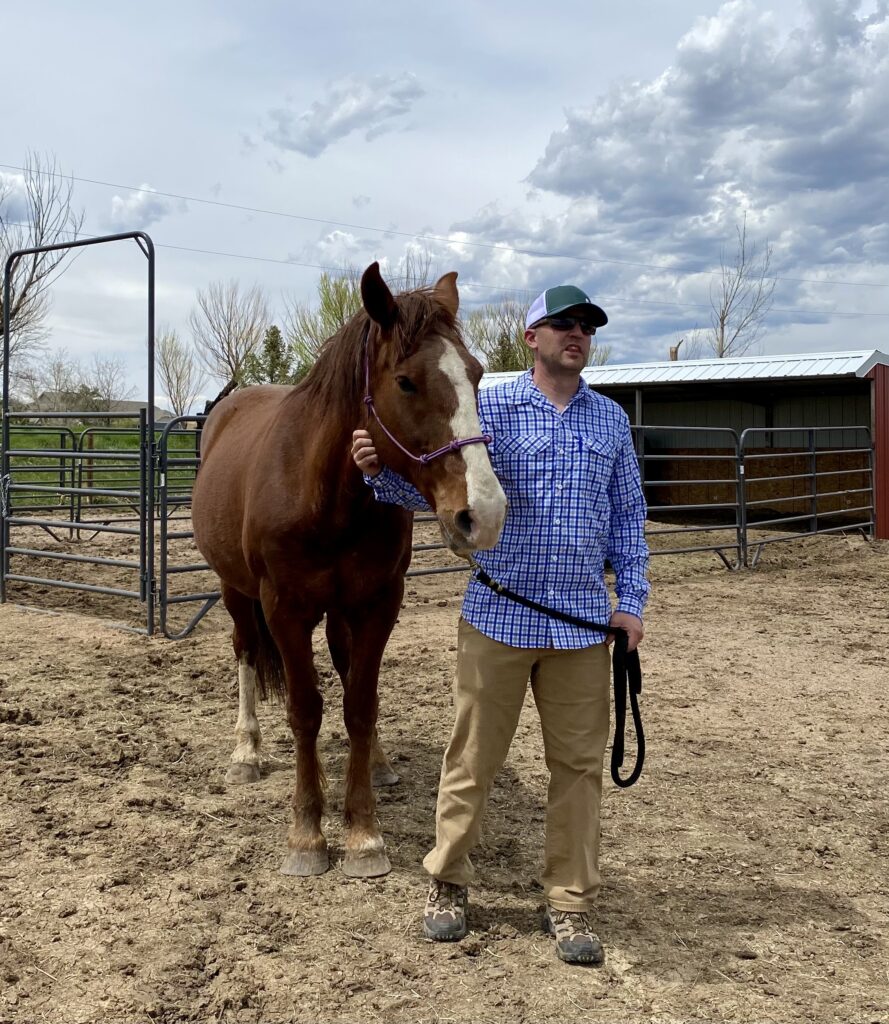 Catherine Cusimano Catherine has worked in the entertainment industry for 25 years; currently as a labor and employment relations executive supporting various productions across the world. In 2020, she, her husband Marty, and rescue pup Charlie moved to Colorado to be closer to family and the mountains. She discovered Allegiance Ranch while walking Charlie in the neighborhood and upon learning its mission aligned with her desire to act in service of her community and in support of animals in need, she was compelled to become a ranch volunteer.